Our Catalog of Medical Products and Equipment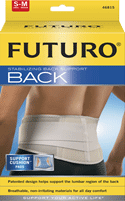 Stabilizer Back Support
Size
SM/MD 29.0-39.0 in.
LG/XL 39.0-50.0 in.
Designed to help provide firm support to a stiff back. Use is recommended when support is needed for exercise and daily activities, or to help promote back alignment.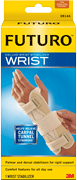 Deluxe Wrist Stabilizer
Size
Left/Right
SM/MD 5.5-7.5 in.
LG/XL 7.5-9.0 in.
Helps relieve carpal tunnel syndrome. Comfort features for all day and all night use. Palmar and dorsal stabilizers for rigid support.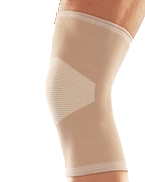 Comfort Lift Knee Support
Size
Small 12.0-14.5 in.
Medium 14.5-17.0 in.
Large 17.0-19.5 in.
Provides support to stiff, weak, or injured knees. Wear during activities which lead to discomfort. Good for soreness, arthritis, swelling.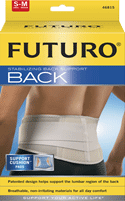 Moisture Control Knee Support
Size
Small 13.0-15.0 in.
Medium 15.0-17.0 in.
Large 17.0-19.0 in.
Provides support to stiff, weak, or injured knees. A unique combination of neoprene-blend and Polartec power stretch-rx materials helps keep the ankle warm and limber while releasing excess heat and moisture.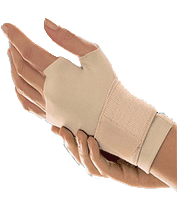 Energizing Support Glove
Size
Small 6.0-7.5 in.
Medium 7.5-8.5 in.
Large 8.5-9.5 in.
Provides mild therapeutic support to aching, swelling, or weak hands and wrists. Also use for arthritis, tendonitis, repetitive stress injury.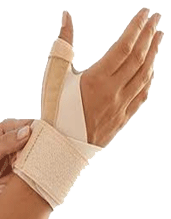 Deluxe Thumb Stabilizer
Size
SM/MD 2.0-2.5 in. (thumb)/5.0-7.5 in. (wrist)
LG/XL 2.5-3.0 in. (thumb)/7.0-9.0 in. (wrist)
Provides comfortable protection and firm support for weak, aching, or sore thumbs. It is also ideal for arthritis, sprains, re-etotove stress omkiru, degenerative joint disease of thumb.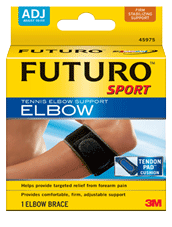 Sport Knee Stabilizer
Size
Adjustable 13.0-17.5 in.
Provides relief from general pain and tenderness in the forearm and elbow caused by activities requiring a strong grip or active finger movement.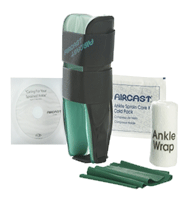 Ankle Sprain Kit
Size
Adjustable 9.0 in. height
Includes an Air-Stirrup Universal Ankle Brace. Ankle wrap, cold pack, exercise band, and a DVD plus booklet showing instruction for treatment and rehabilitation. For Acute injury and chronic instability.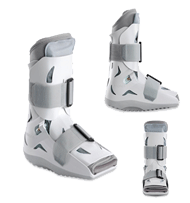 Short Pneumatic Short
| | | |
| --- | --- | --- |
| Size | Men | Women |
| Small | 4-7 |   5-8 |
| Medium | 7-10 |   8-11 |
| Large | 10-13 |   11-15 |
Promotes more natural ambulation for improved mobility while the generous foot base has ample room for dressing without sacrificing comfort.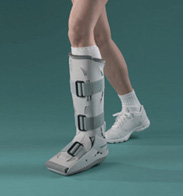 Walker Tall Pneumatic
| | | |
| --- | --- | --- |
| Size | Men | Women |
| Small | 4-7 |   5-8 |
| Medium | 7-10 |   8-11 |
| Large | 10-13 |   11-15 |
Has a lightweight, durable semi-rigid shell that helps support the limb while providing full-shell protection. Lining the shell are overlapping duplex aircells providing intermittent pneumatic compression for edema reduction and callus formation.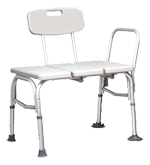 Transfer Bath Bench
An economical transfer bench for trustworthy service. Space for shower curtain placement and both the seat and the back have a textured slip-resistant surface.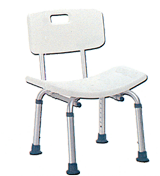 Bath Bench
Most are lightweight, durable, rust-resistant, with adjustable increments.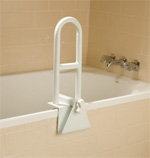 Bath Rails
These rail are made to get into and out of the bathtub easier.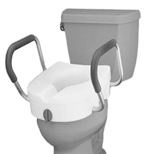 Raise Toilet Seat
The raise toilet seat is designed for those who have special needs in standing or sitting to use the toilet.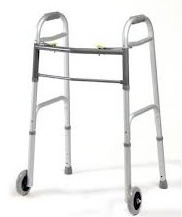 Folding Walker
Sturdy aluminum tubing provides maximum strength while remaining lightweight.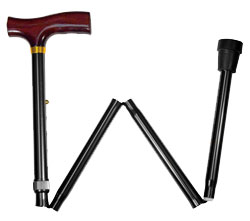 Folding Cane
Soft grip folding canes reduce pressure and stress on the wrist and feels soft to the touch. Folds easily for storage or travel and has a convenient wrist strap.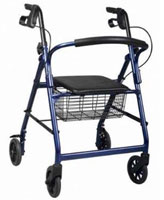 Rollator Curved Back
Features a padded seat, curved backrest, and loop brakes for quick and easy stopping.